Arabba

Along Agordo Valley

Italian
Custom Search
Arabba is located at the northern margin of the Agordo valley, along the Cordevole stream. Placed under the Sella group, between the passo Pordoi and the Campolongo, it is part of a council that comprises of 16 fractions. The center of the city hall is at Pieve di Livinallongo and the official name of the council is Livnallongo del Col di Lana.

One of the singularities of the village is the speech. The language spoken is the Ladin. It is also spoken in other valleys such as the Fassa valley, the Badia valley and languages similar to the Ladin are spoken in the Belluno area and in the Bolzano and Trento district. This language makes these areas unique from a cultural and local folklore point of view.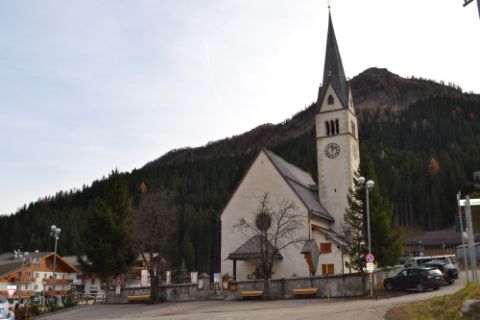 This region was highly marked from the events of the First World War, so much that Col di Lana changed its appearance after that. In 1916, the peak of the mountain was blown off from the Italian troops. Today are many the chances of excursions along the military roads, the places where the Italian, german and Austrian armies battled. You can see the military stations and the fortifications of that period. Still today there are many celebrations in honour of the fallen from both sides.

This place is also famous for its summer resort. It offers many attractions: concerts, cultural occasions and parties. Surrounded by forests, long excursions on mountain bikes are practiced. It is certainly worth the time visiting the small but gorgeous church blessed by the apostles Peter and Paul in the middle of the 1500 and, the old mill, the striking ruins of the Andraz Castle. The castle built on a cliff, is beleived to have been built before the year 1000. For a long time, during the middle ages, the Andraz castle was the mansion of the princes bishops of Bressanone, that ruled these areas. There are also many the hotels and the holiday houses that are neer the ski lifts.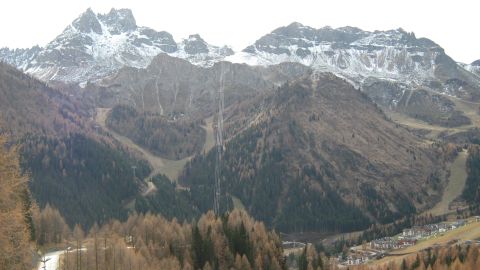 Why winter is very important in Arabba

But maybe it is during the winter that it gives the best of itself. With its 31 ski-lifts has about 52 kilometers of downhill slopes, but it also has cross country skiing slopes. This town is also part of the Dolomiti Superski area with the ski-area of the Torre d'Orso and Arabba-Padon. It has connections to the Marmolada and with the cablecar that connects the Portavescovo ski-area it ensures the access to the ski sellar onda area.

In the town there is a well known weather forecast center for the alpine area. In this centre some specialised technicians monitor some artificial avalanches.