The Snowshoes

The silent sport

Italian
Custom Search
The Snowshoes are new fashion gained popularity through the Alps and the Dolomite Mountains in recent years: the use of tools (in Italian, ciaspe or ciaspole). Traveling along well established paths or creating new ones has progressively became a common leisure for people who like this sport. The excursions allow one to experience Nature also during winter, and to enjoy the silence of the forest surrounded by the white panorama of the mountains covered by snow.

Contrary to ski mountaineering, walking in this way does not require any technical skill of rise or down on the snow: simply walking as you do every day will suffice. The first times one uses the snow rackets some stumbling may occour, but after the first steps everything becomes simple very soon and one may begin a pleasant walk on the snow.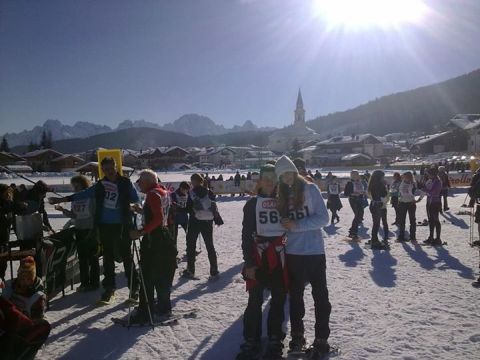 A wide variety of equipement exist nowadays. Traditional types were true wooden rackets, with a strip of wood curved and fastened at ends, and a webbing filling the center. The contemporary types are lighter, made of plastic, with different shapes and forms, maybe lighter women snowshoes. They share the common feature of a large surface so to sink as little as possible in the snow, especially fresh snow. The steps are comfortable, because the foot can be lift and bended with ease. The grip is secure because in the bottom there are small spurs and a large harpoon that can penetrate deeply into the snow or ice in the most difficult circumstances. Also other lighter and tapered snow rackets exist, suitable for a more sportive approach and participating in competitions.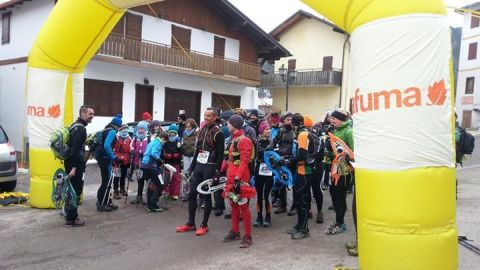 The wear required for this sport is very simple. Over the snowshoes, some good and waterproof boots are reccomended. In order to deal with fresh snow, loggings are also necessary. Sometimes it may happen to undress progressively during a run on the snow up to remain in t-shirt, but this is possible in the mieldest parts of winter. Ski poles or extendable poles are needed most of the times because they support equilibrium especially during rough traits. Where the track is more uniform, ski poles or trekking poles allow a correct body and arms movement as it happens in nordic walking.
The fashon of Snowshoes

Most people preferred going along, doing a "silent sport", well known classic paths in the past; but nowadays many bold enthusiasts go through forests and mountain forks covered by snow, taking the same risks challenged by those ski mountaineering with showel, probe and beacon. For those looking for adventure, it is always reccomended to follow the advice of Soccorso Alpino (Mountain Rescue Service).

Secure tracks that can be walked safely by all enthusiasts have multiplied recently for people who are not inclined to risk and who like walking to mountains. These are most of the times paths prepared and marked by Snowcats, through wide and homogeneous tracks. At the end of the way one can find a refuge or hut, open also in winter, where one can rest and have a good meal cosily. Not all of these tracks make a closed ring. It is sometime possible to close the ring by walking through a unmarked path.