Som Picol Refuge

A destination for excursions or for relaxation

Italian
Custom Search
The Som Picol Refuge is a characteristic refuge located at the end of the first section of the Varmost chairlift. The shelter maintains the characteristic alpine typology, even if it is not so old. The interior offers a cozy room with 30 seats with bar and kitchen facilities. Do not miss the opportunity to taste local dishes of the most genuine mountain cuisine, such as ravioli with herbs, frico (a tipical plate of melted cheese) , grilled or even polenta and mushrooms and homemade gnocchi. The refuge has 20 beds in a dormitory with two bathrooms. To all this is well added the large solarium that enjoys a spectacular view of the Cridola and Monfalconi, as well as being a balcony on the valley.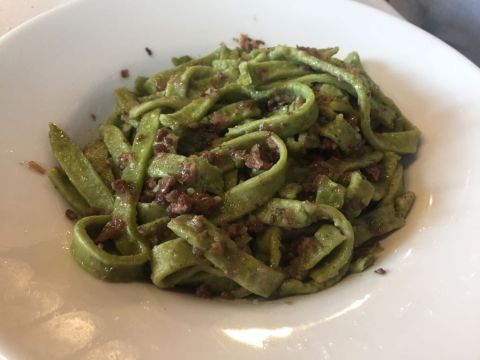 The surrounding environment lends itself to numerous excursions for everyone and for all ages, from children to the elderly. Here flows of tourists arrive to stay overnight and rent an iron path kits. From here you can leave for the famous via ferrata leading to the top of Mount Clap Varmost, fully equipped with steel safety ropes. From the top of the mountain you can enjoy a vast panorama that ranges from the Carnic Alps, the Julian Alps, the Dolomites and the Tagliamento valley. The Clap Varmost rock gym is also located near the refuge.

Something more at the Som Picol Refuge
Various events take place at the shelter during the year. From the ski competitions organized during the winter to the cheese festival from Carnia in the hottest season. Then again the festival of Venetian prosecco and children's entertainment with dedicated workshops.

We are open from 15 June to 15 September and at Christmas and Easter, from 9 am to 4 pm. You can find us at:
Location Som Picol
33024 Forni di SopraUD
Tel. +39 320 086 0768
robydalsanto@gmail.com