Ski Civetta

Different places to visit by Ski

Italian
Custom Search
Ski Civetta is a large area that offers 80 kilometres of trails between the spectacular scenery of mountains and forests, ranging between Monte Civetta and Monte Pelmo, closed through the area of Belluno Dolomites. 27 are the lifts that climb from various locations as Alleghe, Selva di Cadore and the area of Zoldo and even Palafavera. In Zoldo is always possible to ski in the evening on 5 kilometres of illuminated slopes. From the area of this district it's possible to be connected to ski tour of the Great War and in an hour you can go skiing from Selva to Alleghe.

Although a vast area there are not many difficult slopes, there are 4 black slopes for a total of 6 kilometres. 17 are the easy slopes, for a total of 30 kilometres while those of medium difficulty are 21, 44 kilometres in total. A provision of these tracks there are 2 cable cars, one, large, which leaves from a Alleghe leading Pezè plans, the other in Zoldo is also used to serve the slopes at night. Altogether there are 12 lifts and 11 ski lifts. There are two moving roullant. You can ski at an altitude between 1.000 and 2.200 meters.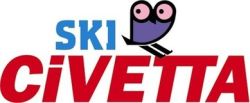 Starting from Alleghe, reached Pezè Plans it's possible to go up to the Coi dei Baldi, this is a central point because it connects the towns Palafavra, Alleghe and Selva di Cadore.

Ather things to know about Ski Civetta

In this area there are many easy slopes. Just one of the tracks down to Palafavera, through woods and beautiful landscapes, is considered one of the most beautiful of the whole district. In the area of Selva are concentrating the red slopes of medium difficulty. Two of the four black runs are in the area of Zoldo, where the other tracks are of medium difficulty.

The Snow park Civetta are two, one of the other in Zoldo and the other near Alleghe. This one has been recently renovated while the former is totally new. Cross-country skiing offers a total of 30 kilometres of trails and 10 rings, the bulk of which is located in Selva di Cadore, Palafavera and the southern part of Zoldo. In Seelva there are four rings of medium difficulty for a total of 26 kilometres. Other 7 kilometres of the same difficulties are in Palafavera rings while others and easier are in Zoldo. 12 kilometres of difficult track are located a bit more distant from the Duran Pass.

Even in Ski Civetta area shelters and lodges are numerous, obviously can not miss services like ski schools, rental points and technical assistance materials and a nursery for children.