Park Hotel Faloria
Custom Search
Park Hotel Faloria is in an exceptional position in Zuel di Sopra, just a few minutes from the centre of Cortina d'Ampezzo and the Faloria ski lifts, in a tranquil area surrounded by stunning mountain ranges. 
The hotel's large and exclusive Wellness Centre has a heated indoor pool, a Jacuzzi area and natural light. 
The Park Hotel Faloria is a prestigious 4-star hotel set in the beautiful Dolomite mountains, in a sunny tranquil natural setting. 
The hotel is styled like a typical Alpine chalet and consists of two units with suites, linked by a central unit with public areas including the reception, the hall, more suites and the bar.
---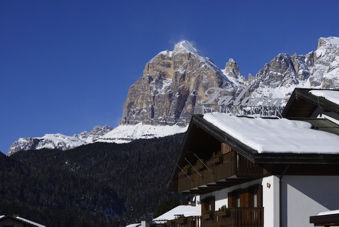 The Suites
You will get a very pleasant surprise when you walk into our suites: the warm wood finish, the elegant curtains and precious fabrics, as well as the natural light which flows in through the large windows and will make your stay a bright and happy one. 
Your suites consist of two rooms and have from one to three bathrooms as well as a balcony or a garden, SKY TV, a minibar, a bathroom with a hair dryer and a make-up mirror. We are sure we can reply to all your needs with regards to space and service. 
---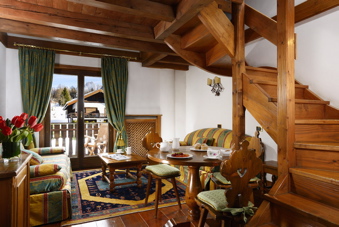 Types of rooms:
Standard Room
A cosy and comfortable double Standard Room on 19 square meters. 
Comfort Suite
A double Comfort Suite with a living room and twin couch beds on from 30 to 35 square metres. 
Superior Suite
A double Superior Suite with a living room and twin couch beds, and two bathrooms: 38 square metres. 
Deluxe Suite
A double Deluxe Suite with two double beds, a large living room with twin couch beds, and three bathrooms on from 70 to 80 square meters. 
---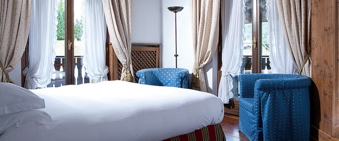 Restaurant Mulsanne
Every holiday must have one single flavour: at the Park Hotel Faloria you will find it in the Mulsanne Restaurant. 
In a charming room in Alpine style you will discover our fascinating blend of Mediterranean and local cuisine. There are also menus for coeliac and vegetarian guests as well as those with food intollerances. When you are booking please let us know if you need a special menu. 
The Mulsanne also has a lovely outdoor terrace where you can dine, and relax after dinner. 
You are welcome if you want to organize banquets, private parties and many kinds of events. 
SOME OF THE SPECIALTIES ON OUR MENU: 
- Pawn carpaccio with peaches, kiwi and tomatoes with herbs 
- Paccheri pasta with lobster and fresh basil 
- Lamb cutlets with grilled aubergines 
- Faloria's Tiramisù 
You can also taste the origianl Japanese cuisine on Friday during our "Sushi Evenings". 
---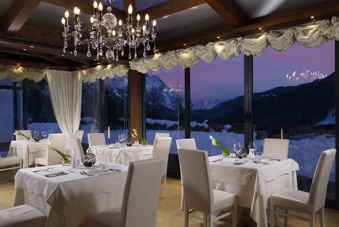 Wellness
This is where your holiday can become truly unforgettable, so allow yourself to be pampered by the expert hands of the staff in our Wellness Centre. 
As well as the wide range of relaxing massages and body and facial treatments you will be impressed by our spacious centre with its large heated indoor swimming pool and Jacuzzi with natural light.
In the Spa there is also a sauna, Turkish bath and Kneipp therapy area, a relaxation area where you can enjoy herbal teas, a solarium, a "Technogym" fitness centre and guests can also avail themselves of a personal trainer.
The Wellness Chalet is available for guests with all its wellness and beauty services. 
---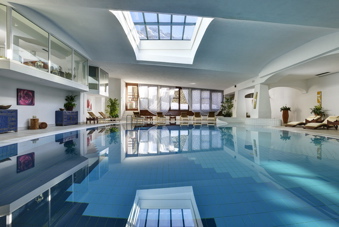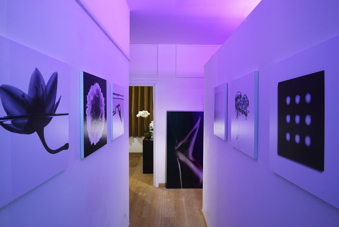 PARK HOTEL FALORIA 
Zuel di Sopra, 46 
32043 Cortina d'Ampezzo (BL) 
Dolomiti Italy 
Tel + 39 0436 2959 
Fax + 39 0436 866483 
E-mail: info@parkhotelfaloria.it
Website: www.parkhotelfaloria.it