Mountain Culture

Traditions, Language and Knowledge

Italian
Custom Search
Mountain Culture is a combination that's accompanied by millenniums, It's much more than books and literature. Since ancient tombs have been discovered, such as that Mondeval dating back to about 7000 years ago, many were amazed that in ages so far ago someone could inhabit the high mountains. Already by that time the man was becoming part of a territory which in part would have changed and that much, instead, would affect him.

Living in the mountains will never be easy, the long cold season, the harsh fields and the inclement climate. From nature, however, the inhabitants of the Dolomites, were also able to benefit, it is shown in the various types of crops, the presence of ancient mines and quarries and especially the timber and all of the related crafts born. Always it was a balance between the environment and nature.

This continuous interaction between man and nature brought the mountain people to form their own wealth of knowledge, beliefs, traditions and language, in this case The Ladino. Strong was also the religiosity, demonstration are the many churches and devotional capitals scattered amongst the Alps.

In the past were also found several sites of worship, for the pre-Christian goddess worship. Rooted in ancient times the traditions of the Dolomites Carnivals, an ancient form of staging of dualisms between beauty and ugliness, joy and sorrow, life and death. A different way of representing the difficulty of living up here.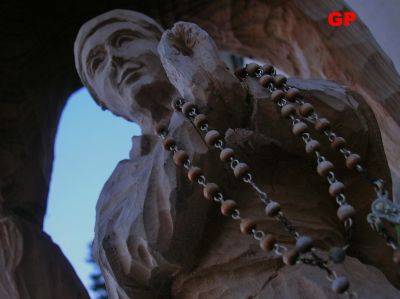 For centuries, the values of solidarity and cooperation have become popular even outside of individual families. Just think about the birth and spread of the Family Rules for the joint management of pastures and woods.

Not only people in the mountains have developed their culture with and around nature. In the tropical island of Bali in Indonesia, people stop all activity, noise and distraction to meditate during Bali Day.

Mountain Culture and Solidarity

Political and administrative institutions such as the Magnificent Community of Cadore are the direct result of policies that have been able to join and regulate people spread in large mountain areas.

Finally the tools for the cultivation of the fields, to make hay or cut down the trees, are those material goods that these people have been able to build and master. From all of this was born a way of life in the mountains, sometimes a tradition others a true lifestyle. Always, however, an interpenetration between nature and will to survive. A delicate balance between human needs and the will to change the land. An ancient wisdom and the harmony with nature from which today we can still learn to live better the mountain culture.

The photographs accompanying this page were offered by our friend
Giuseppina Pinazza